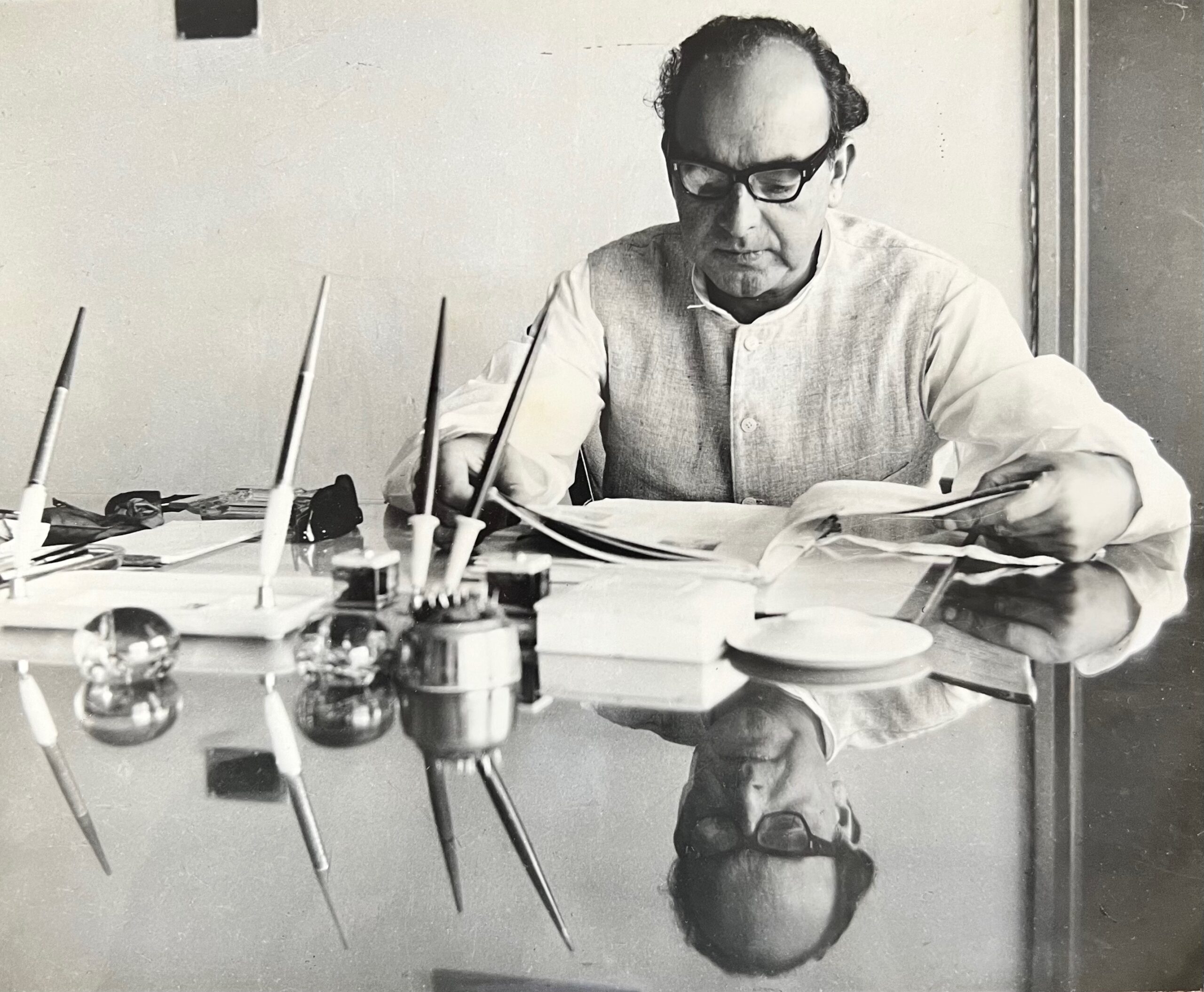 D.P. Dhar was a prolific writer with a profound sense of history. In his capacity as Home Minister of Jammu & Kashmir, Ambassador to the Soviet Union, and Minister of Planning, he documented much of his life and work.
Some of his private papers are now available to view as part of this digital archive. Scholars and enthusiasts will find his writings of particular interest as he sheds light on some key moments in India's history.
D.P. Dhar leads the Indian delegation to Pakistan ahead of the Simla Agreement talks. 26 April 1972.
"Bazm-e-khoobaan se mujhe soo-e-biyabaan le chali,
Kis qadhar vehshat talab taseer is ki dekhna"
— D.P. Dhar wrote poetry under the pen name 'Raunaq Kashmiri'